Firemist & Son

Click on the picture for a closer look!!

This is Firemist with her son, Chris. He was 16 years old and was on his high school wrestling team. He won some ribbons and awards. Like most boys of this age, Chris had a variety of interests. He currently thinks he wants to become a doctor as well as a Priest. A very ambitious young man! I guess you can tell, his mom is very proud of him! The thing he thinks about most is girls! He is also learning to drive the car and is always wanting to drive, which makes me very nervous. Update: He now has his drivers license and drives his own car!
Chris also worked at Wendy's. He seems to like it real well and says he has learned a lot. His boss tells him as soon as he is old enough, he will train him for management. Update: He changed jobs and worked at Country Cooking for awhile.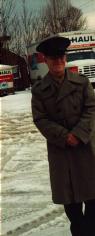 Click on the picture for a closer look!!
This is the only picture I could find on my computer that is fairly current of Chris since he graduated from high school and joined the Marine Corps. I will have to scan some pictures into this new computer soon. I guess the ones I had on the old computer got lost. He is anxious for me to get a more current picture on the page though so here it is. It was taken when he visited me at Christmas time in 1998 just before he was sent to Japan for a year. He is now stationed at Camp LeJeune, North Carolina so I see him once in awhile again!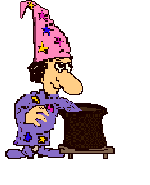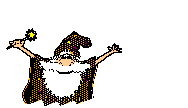 Chris has also been involved with all the games that his mom has been involved in. His character on The Realm was Torakk. Chris and his mom are often partners when doing testing of games for different companies both on line and off line! We share the information with each other as we find out how the games work. Scroll down your screen to see what our vision of his character Torakk looks like!

Torakk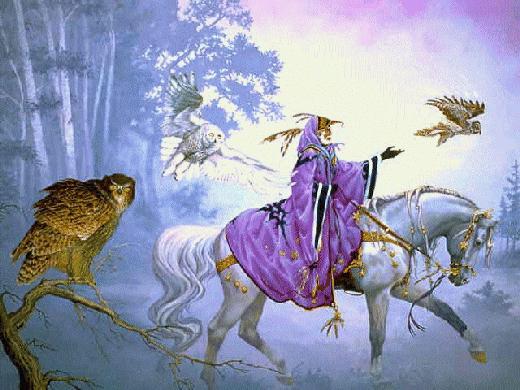 This is the image we have of Torakk. He was a wizard with many skills! He has a way with the animals. And just look at his mount! Handsome Wizard, Huh?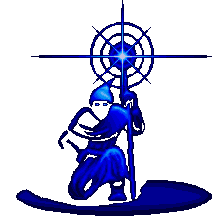 I think Torakk looks more and more like that famous magician, Merlin all the time! He looks as full of mischief as the real person behind the character of Torakk is. Now Mom gets to snicker a bit!

If you would like to e-mail me, click on the icon or e-mail address! I do enjoy hearing from my friends and would appreciate any comments on what you think of my pages or what you would like to see here in the future!
Thanks, Firemist

E-Mail: firemist@rocketmail.com


Click on the icon to find out more about webguard. The images used on my pages were either scanned by my partner, taken from public domain and are listed on my links page or when the origin is known, the pictures link back to the originator. The only images that are not on my own server are when people have given me an exact code they want me to use for thier images. Be a considerate web user :)
Thanks, Firemist


Are you concerned about our natural resources? The destruction of our environment is not necessary! Please join the race to save our Big Cats and our Rainforest by clicking the buttons below and its all free! Vote today! Thanks, Firemist


And lets not forget about people either! There are thousands of people dying of hunger everyday! You can help provide food for these starving people by clicking a couple of buttons everyday! It costs you nothing, your vote will prompt the sponsors to donate food for the hungry! Thanks, Firemist


Last update on 08/28/2000
Thanks to the folks at Tripod.Com for providing the space for these web pages!
Copyright © 1996 - 2000 Nancy R. Schollian All Rights Reserved

Proceed to My News Page


Return to My Personal Index Page


Return to The Lair of Firemist